AirBNB, movies & Free $40 bucks
I love a good vacation. Love it!! Stepping out of your day-to-day routine and getting away from it all makes my heart sing. Vacation doesn't mean you have to fly on a plane or take a week off. A vacation can be a weekend or even a night away. So go ahead BE Spontaneous and use $40 to get away!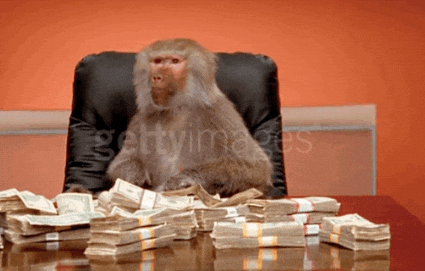 Just a quick note, for those of you who are new to my blog, Welcome! Welcome to Words Travel Film, a little blog where I review travel, books and what to stream or rent on Netflix , Amazon or Redbox. (And, just so you know, I will never share your email or spam you. Nope. Never. I only send a post two to three times a month to entertain you or give you a suggestion on new books, films and off the beaten path destinations. Also, when I learn about a great deal I will pass it on!)
Speaking of great deals, here's a free $40 to check out one of my favorite booking apps AirBNB. Have you tried it? If not sign up for free, book a night away and you will receive $40 off your first booking, just for trying it! You don't have to go far to vacation. Surprise your someone special and plan a weekend away. AirBNB is AWESOME. Check out this enchanted treehouse in Georgia or this fantastic loft I stayed in at Knoxville and this condo I stayed in the Dominican Republic. Even if you are not traveling this weekend, sign up before the promotion expires, so the credit will be in your account for your first trip .
How can you beat local knowledge of your host paired with a home away from home atmosphere? Instead of a stuffy hotel room with all the tourists, enjoy a location in the heart of it, with room to breathe, a place to cook and a neighborhood. And, the prices are incredible.
Maybe you just want to try something new where you live but not spend the night? That's okay, AirBNB also has experiences for sale. Have you always wanted to hike up to the Hollywood Hills but wish you had a local to show you? AirBNB local experiences offer everything from cooking lessons, surfing, hikes with a local, wine tasting or a decadent meal and after party in a secret loation in Barcelona. You can travel and visit like a local. What a concept! If you haven't checked out Airbnb, try it now and use the $40 to get enlightened. You can thank me later.
So stop right now, pick a place on the airbnb map within a 3-hour drive from where you live. You'll be amazed what's out there, and where you can get away this weekend.
And, if you can't get away this weekend, but looking for something to watch, check out these films to take you away:
Babydriver 2017- In theatres now. This film is meant to be watched at a theatre. Clever, enjoyable, loud and fast. I'm not really into car chase movies but this is well done with a story, and humor. See it on the big screen. R
Ozark 2017- New Netflix bingeable series. Gripping! Jason Bateman directs and stars. A Chicago financial planner moves his family to the Ozarks. Dark but clever, almost like an Ozark Breaking Bad. Love it. R
This Beautiful Fantastic 2016- (Redbox, Amazon) Charming film, feel good movie, a contemporary fable. Tom Sizemore is excellent. Worth my time. PG
And I haven't forgot books? Here is a free giveaway to enter to win 1 of 5 copies of my book, Travel Secrets Insider Guide to Planning, Affording and taking more Vacations an Amazon #1 Bestseller.
To enter click on the link and follow me on twitter. Also, my suspense novel, A Deep Thing is on sale on Amazon for $2.80 with over 70 five star reveiws. Dive in Deep!
See you in August!
#Airbnb #travel #Netflix #netflix #anitakaltenbaugh #AKSmith