12 binge-worthy series and 3 end-of-summer movies not to be missed.
Are you looking for suggestions on what to watch or stream? Maybe you are trading binge-worthy series with your friends and family? I'm always looking for the best shows to take me away. What I discovered, is most bingers stick to the genres they naturally gravitate to, and don't give the shows outside their box a chance.
Those who like binging dark gritty shows will never give the wholesome happy series a chance. And those who are not into super heroes won't even watch an episode. Well, variety is the spice of life people, so peruse the list belwo and check out a few outside your arena. You might be surprised.
Note: I excluded the most binged watched series of all times: Breaking Bad, Weeds, Game of Thrones and The Walking Dead.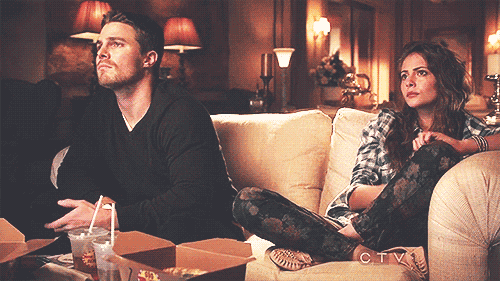 Here's a list of 12 binge-worthy series with a little something for everyone.
Gritty/Dark Series
1. Ozarks- Breaking Bad meets the Ozarks. Netflix
2. Better Call Saul- if you liked Breaking Bad this is the well-done prequel. Netflix
3. Queen of the South- Breaking bad for females. Netflix
4. Peaky Blinders- The 1920's in Britain are not what you think they were. A new kind of British mob. Netflix
5. Ray Donovan- Ray a Boston Irish Catholic with a disturbing family history, escapes to Hollywood and becomes the fixer of the dark side of the rich and famous. Showtime
6. Bloodline - Tense family drama and murder in the Florida Keys. Netflix
7. American Horror Show- I'm so terrified of this show, I can't even watch it, but if you like horror this anthology is for you.
Sci- Fi Adventure
8. Salvation- What if an asteroid was going to hit the earth? Amazon Prime
9. Black Mirror- Unusual sci- fi British series that will keep you thinking. Netflix
Romance/drama
10. Gilmore Girls - Classic binge worthy series with a new season added ten years later. If you haven't watched this funny, heartfelt story, you should. Netflix
11. Downton Abbey- This should be listed in the all time classics binge shows, but I am amazed at those who have not watched this show on Amazon Prime. Even if you hate historical shows, give this a chance. Amazon Prime
12. Outlander- I would subscribe to Starz just to watch this series full of adventure, time travel, romance and history based on Diane Gabaldon award winning novels. A little steamy. Starz
Top 3 Summer movies: If you haven't seen Wonder Woman which grossed worldwide $800 million, Kong: Skull Island (a little hokey but heck that ape is entertaining) or Baby Driver ( love, love this 5 star action packed adventure) on a big screen, check out your local theatre listings to see if you can still catch them at the movies. If not, pop the popcorn at home, dim the lights, and rent them summer block buster style!
Free Giveaway: Enter this free giveaway for a chance to win a Kindle Fire and 10 eBooks or $50 Amazon gift card. Just enter for a chance to win. Five days to enter!
Exciting news: My novel, A Deep Thing by A.K. Smith was just awarded a Gold Medal from the 2017 Readers Favorite Book Awards. The Awards Ceremony will be held in Miami, Florida in November and they present all Gold, Silver & Bronze winners medal's. Thank you Readers Favorite Awards, I'm so excited to attend! The ebook is on sale on Amazon!