End of the year travel plans- 4 best sites for finding deals
Labor Day has come and gone. Some think with the passing of Labor Day the official end of summer is upon us. It's hard to believe it is almost October! Yes, summer might be over, but that doesn't mean the fun stops.
The Fall of 2017 is bringing a mix-up of weather all over the world, with hurricanes, fires and earthquakes-- but in a blink of an eye--we will be turning the pages to the month of October. And you know what happens after October? Winter and holidays come rolling in like a tidal wave. So, if you want to get away for a fall break or a winter holiday-- now is the time to plan and score some great deals.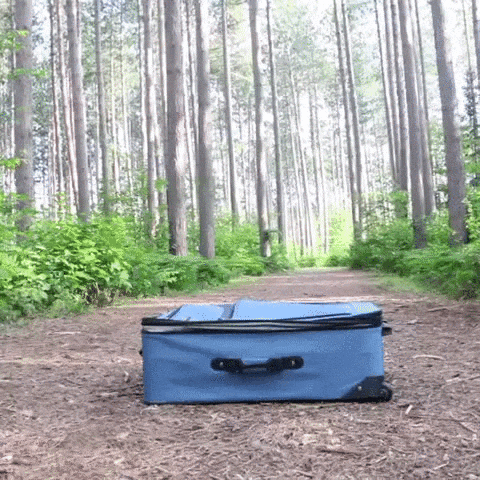 Here are my 4 favorite websites for travel deals and my end-of year picks:
With almost 30 million members it's hard not to find competitive deals and great savings. My Pick for this fall: A great deal on a Hawaii vacation. $575 & up – Hawaii 4-Star Escape w/Flights & Car. So, per person it's all bundled together with a savings.
Check it out here on Travel Zoo.
A few great bargains, locations and special offerings from hot resorts. My Pick: An all-inclusive stay for two starting at $118 for both of you. YES $118 for two, not per person. This deal includes all your food, drink and VIP treatment, Puerto Plata is on the north side and an easy flight from Miami. Sun-kissed beaches and two beautiful little towns to explore, Sousa and Cabareta, offer miles of beachside eatery's and cool places to stare at the surf. Read Barefoot Dining in the Dominican for more pictures and information about the gorgeous Northside of the DR. I love it here and they have survived the hurricanes.
If you belong to a Costco, have you looked at their travel deals? They have many for $499 per person and cruises starting at $ 249 a person for 3 nights to Catalina and Ensenada Mexico. My Pick: A 3 night long weekend in December at the Luxury Venetian in Las Vegas for $688.00. With this deal you get a $15.00 mini bar credit a night, $150 resort credit and $47 Costco Card. A great deal that pays you back almost half your cost in credit. Step into canals and a trattoria and imagine you are in Italy. Only a flight or drive to Las Vegas.
4. Luxury Link
Travel in style with great savings. If you are flexible bid on an auction. My Pick: Bid on this auction, 3-Nights at Mukul Beach, Golf & Spa Guacalito de la Isla, Nicaragua Oct 20, 2017 to Dec 18, 2017 (17 days left to bid). This is a five-star resort where you will have your own casita on a gorgeous property with outstanding views. A 2.5-hour drive or a short 15-minute flight from the airport, this beachside paradise offers extreme luxury, monkeys, outstanding weather and accommodations that should be $500 a night. If you bid and win, you might snag half -price rates including breakfast and airport transfers.
And, if you live in Arizona, Colorado, California, New Mexico, why not drive to the beach in Mexico? October is the time to plan a week or weekend trip to the beach. Try Arizona's ocean front beach, Puerto Penasco Mexico. Outstanding weather, sunsets that make you wanna cry, delicious shrimp and great water temperatures for swimming, boating or jet skiing.
Puerto Penasco, referred to as Arizona's beach is just 3.5 hours down the road from Tucson and Phoenix, Arizona. A nice easy drive that goes through the Organ Pipe National Monument and a small border town Sonoita or Lukeville. Click here for a great price at a nice 2 bedroom/2 bath condo for under $125 a night in Puerto Penasco, Mexico or check out deals on www.airbnb.com
Check out 17 ways to Fall for Rocky Point.
Need more travel tips? Check out Travel Secrets- Insider Guide to planning, affording and taking more vacations, an Amazon #1 Bestseller. Free on Kindle Unlimited and $2.99 on Amazon.
And, a free giveaway:
Follow me on Bookbub or Facebook and receive free entries into winning a $20 Amazon card!
Click here: Free entry for $20 Amazon gift card
You are receiving this Words Travel Film blog post because you subscribed our entered a giveaway. Thank you for following.
Book Reviews, Travel Reviews and Film Reviews.