17 great books to read in 2017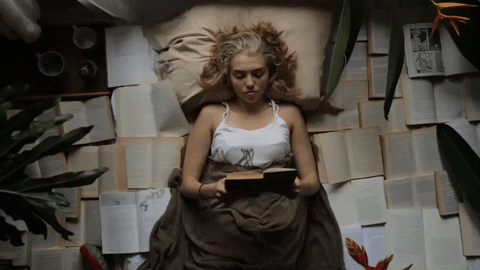 Okay, ready for it? My goal was to read 52 books this year. Didn't quite make my goal--I hate it when that happens--however, I have read more books than in 2016. And, I've discovered a pile of fascinating, and intriguing stories from new authors.
If you would like to jump on the wagon and set a goal of books to read next year, why not use Goodreads and track your books. Send me a message and we can keep each other accountable.
I'm shooting for 50 books for 2018…
Here goes… out of the books I've read this year, these are my top 17 for 2017. In case you are looking for a few titles to add to your list, check out my list of the 17 books I've rated as the best for this year. (Please note: Not all the books were published in 2017, just read in 2017 and this is not my list of all-time favorite books just this year).
Stillhouse Lake by Rachel Caine- I loved this first book in a series about a woman married to a serial killer. This is her story about what happens to her life and her family, after she discovers the truth.

Before the Fall by Noah Hawley- Great book, loved it. A small plane crash can change everything.

The Good Widow- enjoyed this book immensely written by two friends Liz Fenton and Lisa Steinke, suspenseful.

All The Little Children by Jo Furniss- Once I got into this, I couldn't stop reading. Apocalyptic tale of women and children. Loved it.

The Kaleidoscope by B. K. Nault- This is an interesting tale that stayed with me long after I read it. Check it out.

The Ones who got Away by Roni Loren- YA that touched me, the aftermath about a school shooting.

As you wish by Chelsea Sedoti- YA with a message. Enjoyed this, reminded me of a fable.

The Witness- Sandra Brown- Classic Sandra Brown suspense.

In a dark, dark wood by Ruth Ware- This was the first book I read by Ruth Ware. I liked it, even though it did not scare me as advertised by the tagline, but it is suspenseful.

Bad Luck Cadet by Suzy Ivey- Based on a true story of a woman who decided to join the police force in her 40's. Quick read. I've met the author and found it fascinating. It's optioned for a film, I hope her story gets told.

The Night Bird- Brian Freeman- haunting, psychological thriller.

Under the Moon Gate by Marilyn Baron- a romance with history about Bermuda, made me want to go visit Bermuda.

The Marriage Pact by Michelle Richmond- Great book for a book club discussion. I liked it the what if, and the suspense.

Beneath a Scarlet Sky by Mark T. Sullivan- Incredible true World War 2 story, I'm anxious to watch the film.

Roque Lawyer by John Grisham- always have loved John Grisham. Still do.

See Me by Nicholas Sparks- One of my favorite authors , a love story with a thriller, just what I love to write. Good fast reading.

A Deep Thing by A.K. Smith- I've read this book more times than I care to count and that's why it is on my list. That's what happens when you write a book. Since this is the year of A Deep Thing, I have no choice but to put it on my list. If you like suspense, adventure, romance and conspiracy, I hope you will check it out. On sale $2.80 on amazon. And, if you belong to a book club, I'll facetime/skype/zoom during your next book club. Just contact me!
One more novella I want to add to the list of 2017, The Tumor by John Grisham. It's free on Amazon.
If you are like me and you have friends and family members who have cancer, read this book, and help spread the word. If there is a cure out there and it's not accessible, we need to figure out a way to make this a reality. Let's stop cancer.
Happy Reading!
Happy Holidays, and Happy New Year, this was the first year of wordstravelfilm.com and I thank you for being a subscriber! Here comes 2018, and the best is yet to come!
#2017books #2017bookstoread #topbooksin2017 #aKsmith #anitakaltenbaugh