Super Moon, Blue Moon and Total Lunar Eclipse 1/31/2018
Once in a Blue Moon Booze Cruise in Mexico
At the end of the first month of 2018 something very special is going to happen in the sky. It's a sky trifecta. The Blue Moon will be on the same night as a Total Lunar Eclipse. What's a Blue Moon? You've heard the saying, "once in a blue moon", well that's because it's rare. A Blue Moon is when the full moon happens twice in a month. This month we had the Super Moon on January 1, 2018 and we will have another Super Moon on January 30 (the night before the full moon) and a Blue Moon and Total Lunar Eclipse on the 31st. Whew, that's a lot of freaky sky activity in one month.
What should you do? Make a point to go see this extraordinary event. Imagine the outstanding view and all the great photos you could take IF you were somewhere where your view wouldn't be blocked in the sky, and dimmed by city lights.
One suggestion for all you sky watchers or for those who live in the Southwest, take a road trip down to Puerto Penasco Mexico. It's less than a 4-hour drive from Phoenix or Tucson. There are books, films and even songs written about the Blue Moon and Full Moon on the water. There's a reason for this, and YOU can experience this special event for yourself. You do not need special glasses to view a Total Lunar Eclipse, although binoculars will help.
How rare and special is this Total Lunar Eclipse of a Blue Moon? Well, there hasn't' been another one in your lifetime, unless you're a vampire or you were alive and breathing on March 31, 1866. On January 31st you can witness the first Total Lunar Eclipse of a Blue Moon in 152 years.
On January 31, 2018. Barb from RockyPointTrips.com has put together a special boating trip that will not soon be forgotten. "Once in a Blue Moon Booze Cruise" If you can jetset down to Mexico and set your alarm and wake up early in the a.m. on the 31st you can attend. The group will meet up at the boat dock at 3:45 AM. For just $35 per person you can have muffins, coffee and even a "once in a blue moon shot" and go out on a boat ride to witness the Super Moon, Blue Moon and Total Lunar Eclipse up close and personal. The best part of all, the $35 goes towards the Puerto Penasco Scouting Project for girls and boys.
To reserve your spot email Barb at rpbarb@gmail.com, or call 602-324-9529 or local 638 1142406.
Create a new experience for the first month of the new year, and experience something special.
"Once in a blue moon someone like you comes along."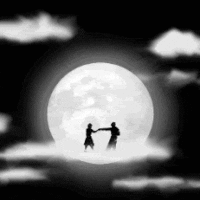 Van Morrison
Check out Dancing in the Moonlight by King Harvest an oldie and a goodie and my brother's favorite song)!
Check out more articles on book reviews, travel reviews and film reviews at www.wordstravelfilm.com
Have you planned your 2018 vacation yet? here's how to afford more tips this year. Travel Secrets.
#2018BlueMoon #TotalLunarEclipse #PuertoPenasco #RockyPoint #AnitaKaltenbaugh