Valentine's Day- Easy Romantic Ideas
Looking for ideas on how to make a romantic gesture for Valentine's Day? Even if it is last minute, there are many ways to go surprise the one you love. If you don't have a lot of cash to spend, don't worry, the gesture doesn't have to be about money, it should be about love. Money can't buy you love, or if it does, you might want to reevaluate your selected partner...Don't get me wrong, Valentine presents are awesome to receive, but it doesn't have to cost a fortune to show you love someone.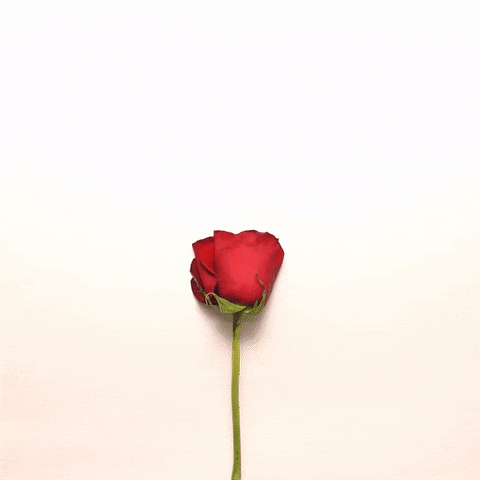 Here are a few ideas from Words, Travel, Film:
Words: Buy your loved one a juicy romantic novel, and read a few parts out loud. Don't laugh unless you have tried it. Beautiful words can really make the heart grow larger. Depending on what you are into, you might want to try poetry. I recommend checking out the 10 most romantic poems , or writing a poem from your heart and making an old-fashioned Valentine and whisper it in your sweetheart's ear. If poetry is not your thing, how about a good old fashioned-romance book? Here's Goodreads Top 100 romance novels of all time. And well, if that doesn't grab you, perhaps one of the "Fifty Shades" trilogy might be something you want dive into bed with and read together.
Travel: Romance and spontaneity are like chocolate and peanut butter. Yes, I'm aware some hate the combination, but for those who don't, surprising your someone special with a night in a romantic or unique hotel will be a Valentine weekend they will remember. Pack an overnight bag, blind fold them and off you go. Try local travel Groupons and featured destinations. Or check out Expedia in your area for last minute deals or search Travelzoo for deals. If you can't get away this weekend, then plan a future vacation, and print out the details. Create a clever way to unveil the trip? Trivia questions about the location and a certificate with the details in the card is sure to set the hearts beating. Or streaming a film, with a setting of the location your traveling to, would be fun. Pause the movie and state let's go to ....and hand them a card with the location inside, they will be so impressed!
A copy of the book Travel Secrets with the future destination written inside the front cover is also a great way to say I love you!
Film: Rent a love story and set up a movie night with romantic treats, popcorn and wine. This is hard to screw up. Your local library has many dvd's on hand, rent a romantic one and have some treats. Here is an easy Chocolate filled Ravioli Heart recipe with only 4 ingredients' -- the end product will look like you baked all day.
Need a few classic romance movies? Here are a few of my favorite love stories, that are always worth watching:
Always
An Affair to Remember
Casablanca
The Notebook
Sweet Home Alabama
Hope Floats
Somewhere in Time
And, if you don't have a sweetheart to surprise for Valentine's Day, then reward yourself. Buy yourself a vacation, rent a romantic movie or curl up with a romance novel that makes you feel good, and order your favorite food. Or be daring and send something sweet to someone( book, get away or movie) you love and mark it from a secret admirer, you never know, everyone likes the mystery of love.
And in the spirt of love here are two completely free giveaways:
Click here to enter for free to win a print book of A Deep Thing by A. K. Smith.
And Click here to win:
A February Gift Basket with: a kindle fire, $25 Amazon gift card
WHEN: Feb. 1-28, 2018
PRIZE: 7″ Kindle Fire, $25 Amazon eGift Card, and Reader mug ($100 total value).
HOW? Scroll through the book covers below and click on the books that look like "your kind of books". When you click on a book cover, you'll be redirected to the authors Amazon "Author Page". While you're there, read their bio, and check out all their books. Who knows, you could meet your next favorite author! There's no purchases necessary to enter or win, but supporting our authors and buying their books is the only way these giveaways are made possible.
HINT: Supporting authors will add 5 entry points each day. Share our sponsors' books, Tweet their Amazon link, Share on Facebook. And, yes, you can buy their books. Enter every day and tell all your reader friends to enter, too! Good luck!
Happy Lover's Day! Love it up!
#valentinesday #romanticmovies #romantictrips #roamncenovels